Don't take that repair quote at face value! We're here to help!
We started the Free Second Opinion service after repeatedly hearing stories of malicious misdiagnosis of HVAC problems. Or, customers being told they must replace their AC system when a simple repair is all that was needed. These unscrupulous tactics give the whole industry a bad name and could cost you thousands of dollars. Contact us for a free second opinion on HVAC repair or replacement. It's frustrating to know some heating & cooling companies are taking advantage of their customers trust or lack of technical knowledge to make a profit. This is not always true, in some cases, it is simply a mistaken diagnosis by the HVAC contractor. Either way, we want to help you sort it out.
We want you to feel confident in your decision to repair or replace.
Before you commit to a costly repair or full system replacement, give us a call. We are happy to provide a free 2nd opinion to ensure you have a proper diagnosis on your A/C and heating system. This service is provided to you at no charge and you are under no obligation to use Ideal Comfort Heating & Air. We want to make sure you know all of your available repair options whether return on investment of repair vs. equipment replacement. We want you to know your heating or cooling estimate is fair and accurate. Have you hired the one that will act in your best interest? At Ideal Comfort Heating & Air, we like to sleep well at night knowing we have lived up to our high standards of business integrity, treated our clients with respect and completed an honest days work.
Requirements: To receive a free second opinion, you must have a written proposal or invoice from licensed HVAC company. air conditioning repair.
Call Now!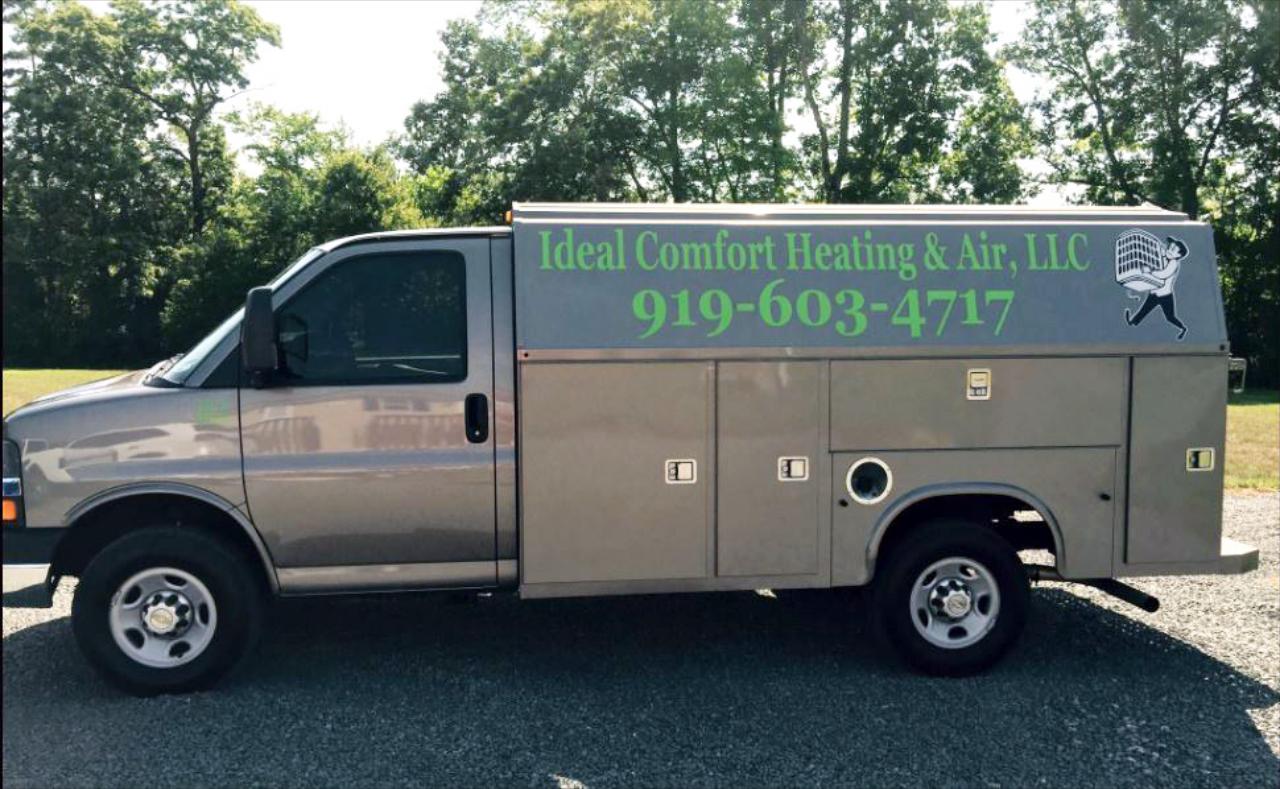 Ideal Comfort Heating & Air, LLC is an experienced HVAC contractor serving the Oxford, North Carolina area.
We provide knowledgeable sales and responsive, reliable service and replacement for your heating and air conditioning needs. Contact us today to schedule your next service appointment or for a free estimate.
Don't lose your cool. Contact an experienced contractor for all your HVAC repair needs.
CALL OR STOP IN TODAY TO SCHEDULE YOUR SERVICE APPOINTMENT OR TALK WITH OUR KNOWLEDGEABLE STAFF.